Airport Reception and Hotel Transfer
After meeting you at the airport our staff will take you to your hotel with a 12-person capacity vehicle. Dolphin Therapy Land offers this service free of charge.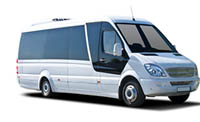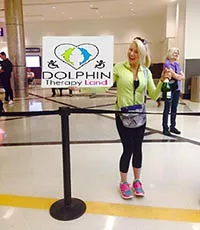 Flight and Hotel Reservation
Your flights and accommodation are not included in the price of dolphin-assisted therapy. However, we can help you book a hotel room.
A 13-14 day travel plan is ideal for a 10-day therapy.
An 7-8 day travel plan is ideal for a 5-day therapy.
Crystal De Luxe Resort & Spa
Crystal De Luxe Resort & Spa

is one of the best hotels, according to the families who came for therapy. We can get a special price offer for our patients and their families. If you would like to stay at this hotel, we can book a room for you. (Just let us know your dates and a kind of room you would like to book.)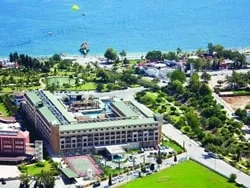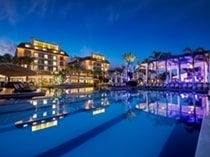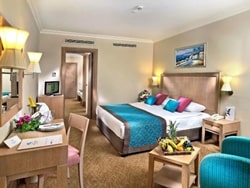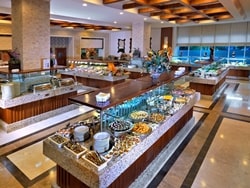 Other hotels near Dolphin Therapy Land and prices
Below we listed other hotels located in the vicinity of the therapy center. You can choose the hotel you like and book your flights and accommodation with your local travel agent.
There are dozens of other hotels and accommodation options in the Antalya - Kemer region.
Please share your travel information with us once your flight and hotel reservations are made.